1,619 views
REGGAE SENSATION TASHA T RELEASES NEW SONG & VIDEO "IN A DI JUNGLE"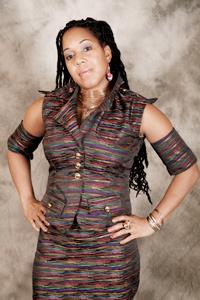 Toronto reggae sensation TASHA T has release a new single and video "In A Di Jungle", produced by veteran reggae producer Mikey Bennett, distributed through CDBaby.
watch Tasha T's new video here…
""Tasha T talks about the Gangster Life, which is directed to the youths, letting them know that living a Gangster life does not pay. This song is very crisp with exciting vocal arrangements.

"In A Di Jungle" epitomizes the challenges faced by youths in inner-city neighborhoods
and spurts out a series of decision making questions. While the song clearly depicts the
conditions in distressed inner-city neighborhoods, it also elaborates on the consequences for choosing the path of a gangster life. The single endorses the ongoing Stop theViolence movement in Jamaica and across the world.
"I am reaching out to the youths of the world telling them to stay away from violence and
crime, states Tasha T. "You can look to a better future if you get a good education. To be successful in life stay away from the gangster thing it does not pay. It's not worth it. Life has so much more to offer. Live up and love up!!!""

Available at http://cdbaby.com/cd/tashat and all online outlets
CONTACT:
RASVIBE RECORDS INC.
rasviberecords@gmail.com
Leave a Comment
You must be logged in to post a comment.